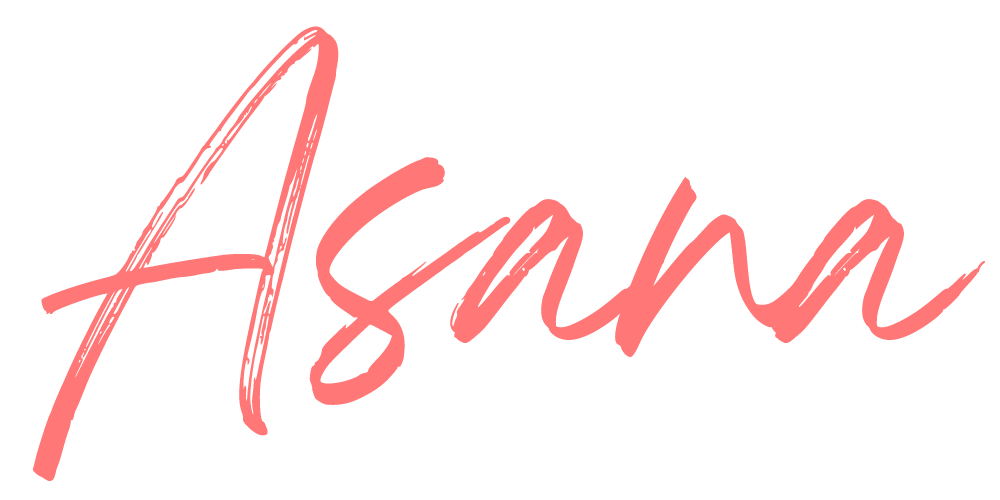 Plan, create, and launch your online course with a collection of done-for-you project templates for Asana.
Launching an online course can be overwhelming.
You know that you need a lead magnet and a webinar, you've got to plan your lessons and film all of your videos, create a pile of PDFs, build a sales page, write a bunch of sales emails to your list…
Psssst… wanna know how many steps that is? (Yep, I've counted!)
Creating an online course involves

over 350 individual tasks

.
It's no wonder that so many course creators never make it to launch!
But what if you had a complete plan for building and launching your online course simply… done for you and ready to use?
An organized, step-by-step checklist of every single thing that you need to create and do to launch your course.
A clear timeline for what you should be working on and when, to help keep you on track and moving forward.
A system for avoiding distractions and staying focused while you get it all done.
You can focus on creating content (you know, the part you actually love) and simply tick the boxes as you go!
If you've been trying to create your course for ages but can't seem to pull your ideas together into a finished product, first of all, know this: You're not alone and it's not just you!
It begins with a lightning bolt of inspiration…

Suddenly you're writing lessons with no outline. And then you're panicking about the size of your email list and frantically researching list-building strategies. Then you remember that webinars are a thing and maybe you should make one? And then you're creating graphics and fiddling with the tech you don't even need yet, and bouncing from thing to thing to thing…
Sound familiar?
The truth is that most new course creators try to start in the middle of the process.
What's in the middle? Content creation. The fun part.
But the whoooole first half of the process? The part that most people skip right over?
That's the planning.
And the plan is the thing that actually gets your course over the finish line.
Without a clear plan, most courses never make it to launch!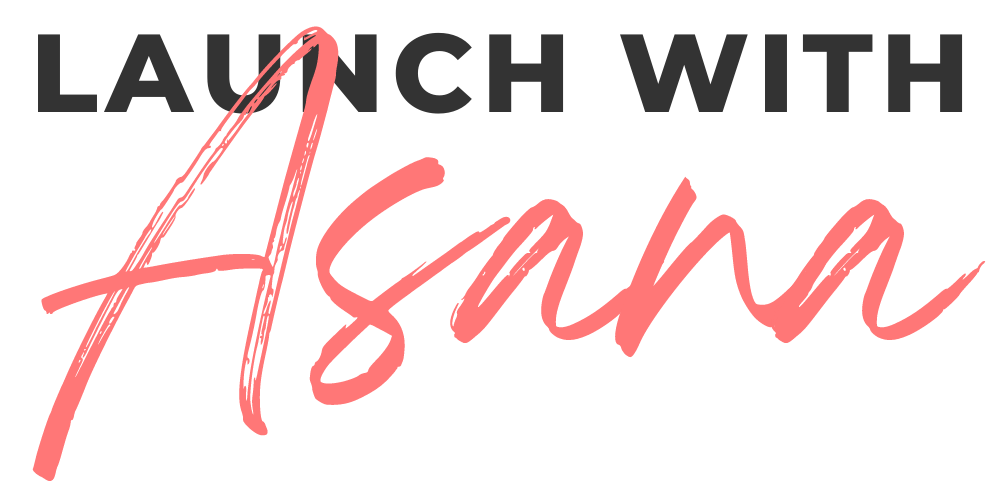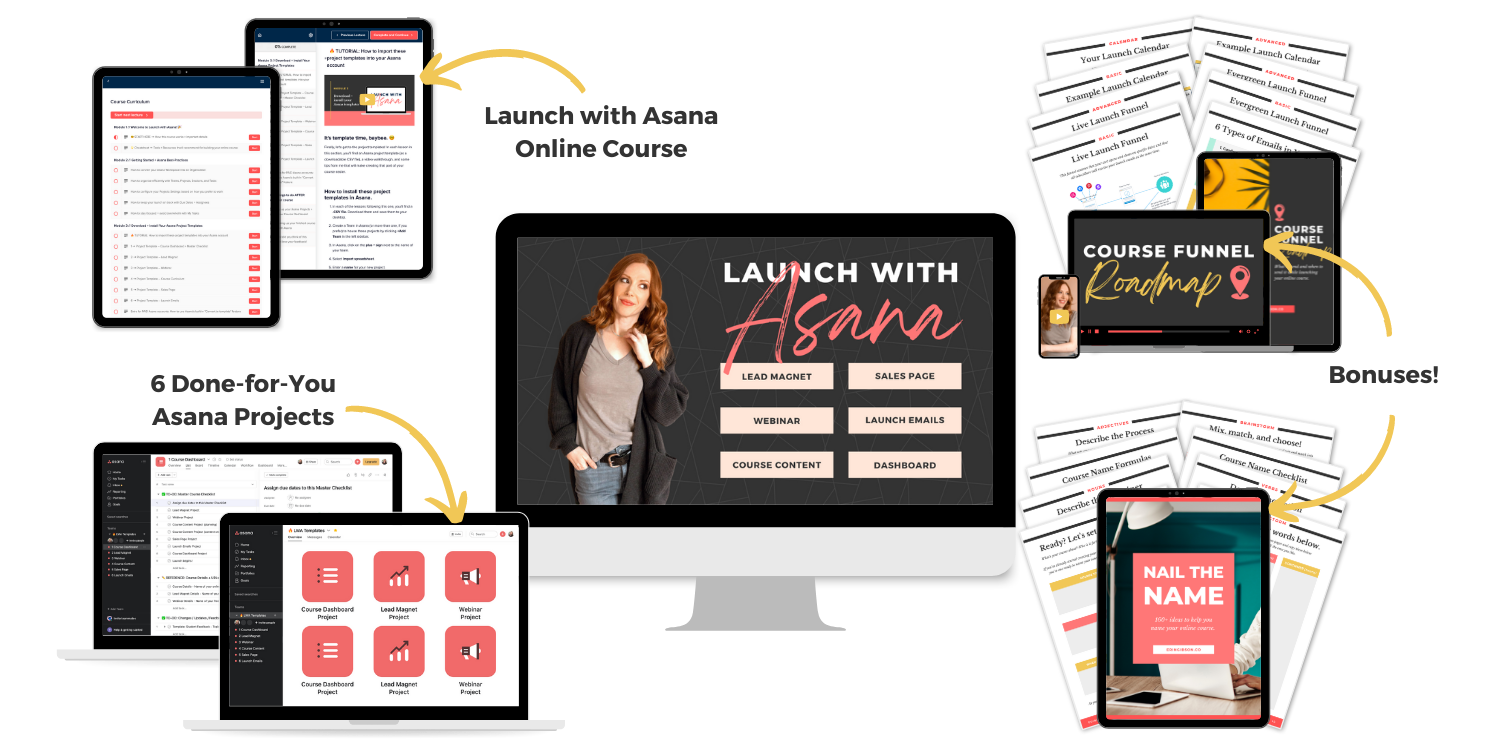 Launch with Asana is step-by-step program that teaches you how to use Asana to organize and build your online course, plus…
A collection of done-for-you project templates for Asana to guide you through planning and creating every component of your launch.
Build your list on autopilot while you build your course, so you have an audience ready to buy it.
Create launch content that establishes you as an expert people want to learn from.
Write a complete curriculum and course content that gets real results for your students.
Create your lessons, film your videos, and put it all together without getting lost in the weeds.
Write killer launch emails and a sales page that converts without agonizing over what to say.
Quit thinking about building your course and
build the thing already!
Erin has a system that makes creating courses so easy, outlining literally everything that you need to create.
Erin has a system that makes creating courses so easy, outlining literally everything that you need to create, from how to structure your content, to the sales funnel emails, to the follow-up sequences, how to nurture your student base. Honestly, Erin's depth of knowledge is just phenomenal and she really understands the heart and soul of course creation. She's amazing.
–Alexa Fischer, Author and Coach, Founder of Wishbeads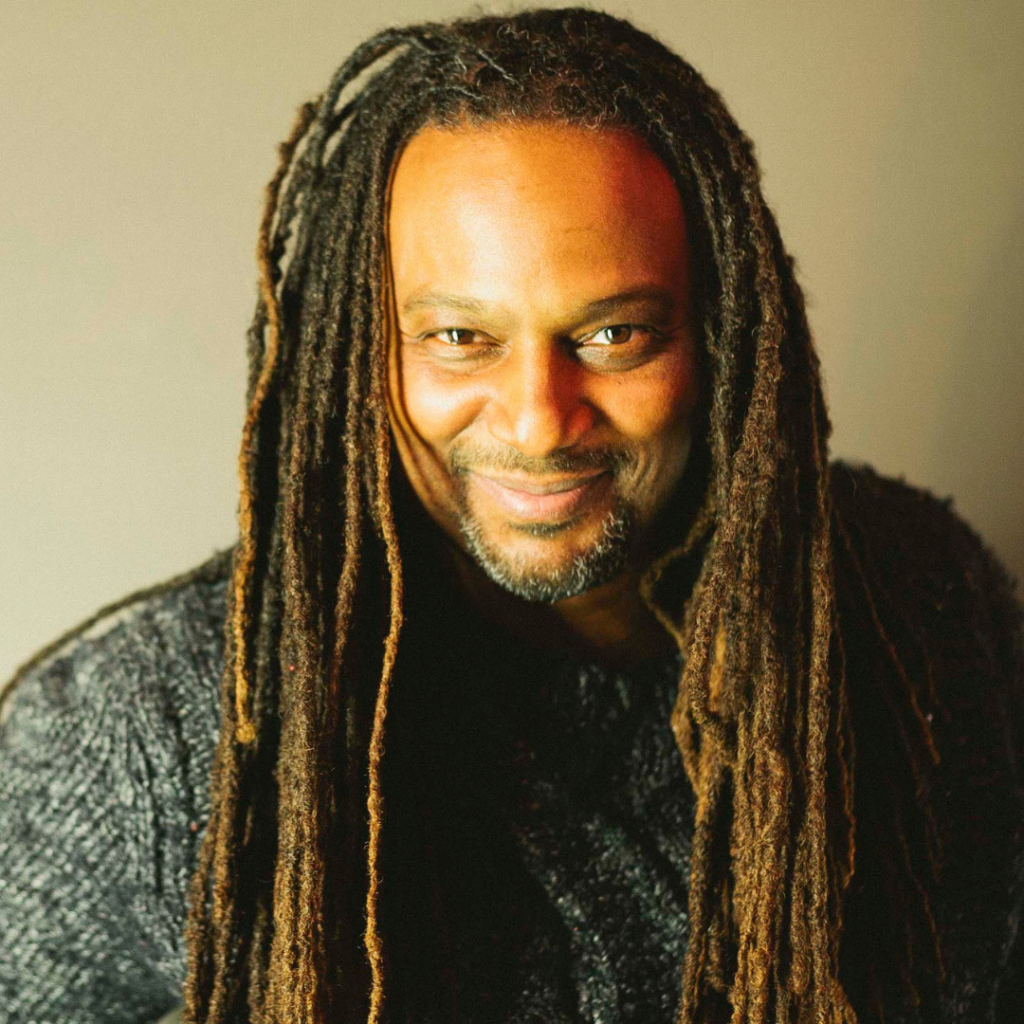 I felt empowered in every step and I found myself in action where I had been unsure and afraid.
I was struggling to create an online course that reflected what I have been teaching for the past 20+ years. Erin made each step in the process simple and clear. I felt empowered in every step and I found myself in action where I had been unsure and afraid. Now I have an online course that I'm proud of!
–Darrius Willrich, Musician & Music Educator
It's so easy to get tangled up in all the details that go into creating an online course.
And it doesn't help when everything you need is scattered across various platforms, forcing you to waste time + energy bouncing between half a dozen different systems.
To-do list = Good old fashioned notebook.
Content planning = Spreadsheet.
Writing lessons = Word or Google Docs.
Storing files = Dropbox or Google Drive.
Writing sales pages = More documents.
Writing sales emails = Oh look, another Google Doc. 🙄
Launch schedule = Google Calendar.
Your course + launch = Organized.
Launch with Asana helps you streamline your course creation process, so everything you need to launch lives in the same house.
Content planning = Asana!
Storing course files = Asana!
Writing sales pages = Asana!
Writing sales emails = Asana!
Take a peek inside Launch with Asana.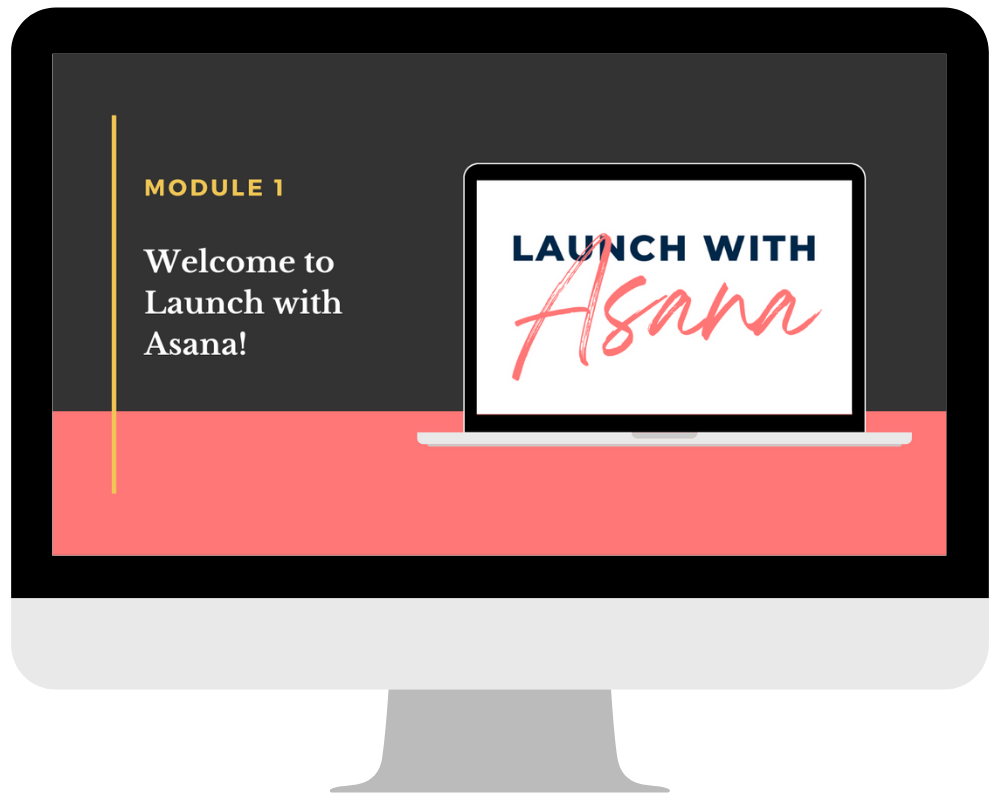 Welcome + Recommended tools and resources that will save you lots of time.
Launch with Asana is ALL about massively upping your productivity and building your course, but it's easy to waste days (or even weeks) lost in Research Purgatory.
I'll save you some time right off the top with my recommended tech for: building landing and sales pages, recording webinars and course video, email marketing, course hosting, creating graphics and worksheets, putting social promotion on autopilot, and more!
Getting organized + Best-practices for using Asana to plan and manage your course creation.
Next, we'll lay the foundation and establish some good habits that will help you get organized and stay organized with Asana—even after your launch!
You'll learn to set up your Asana account correctly, configure your project settings for how you prefer to work, organize your tasks efficiently, and what you must do in every project to keep your course on track and on schedule.
Plus, I'll introduce you to a magical feature of Asana to help you stay focused + avoid overwhelm!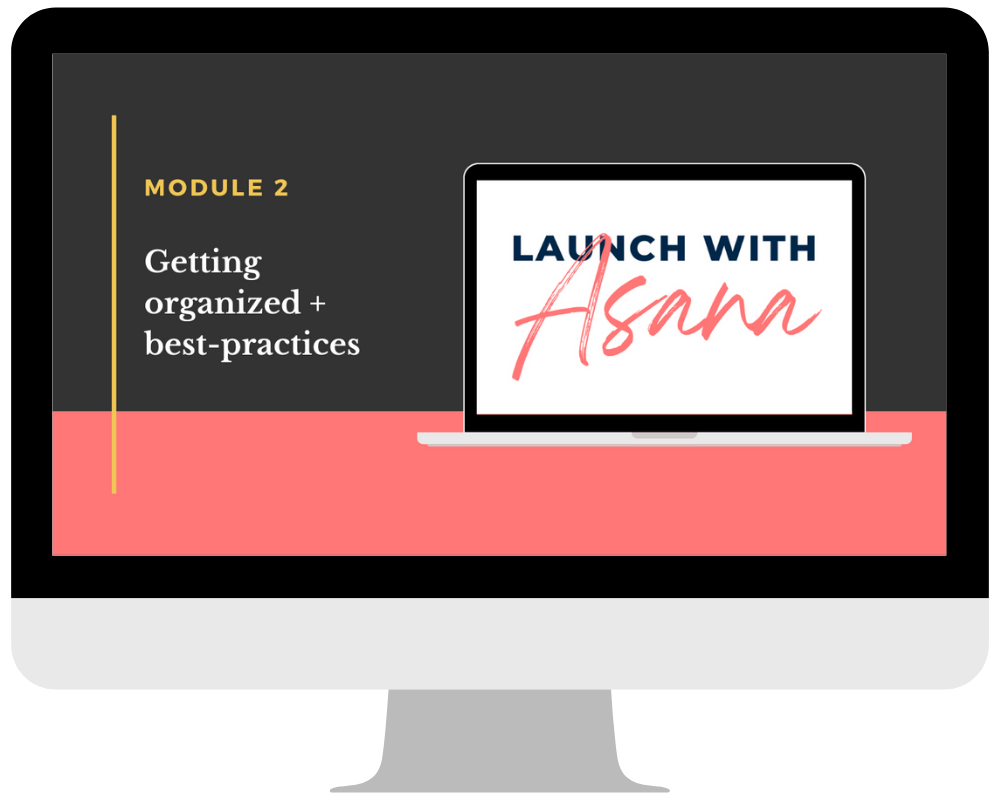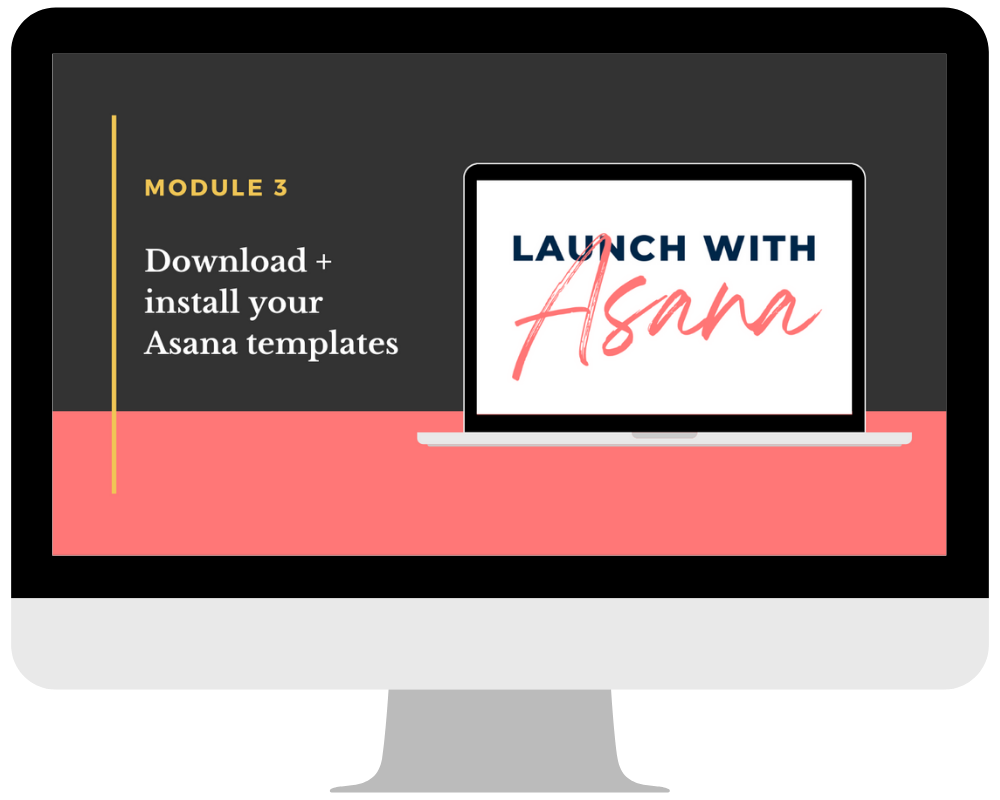 Download + Install the Asana templates!
Start with my step-by-step tutorial video that teaches you how to download and import the project templates into your Asana account—no tech-savvy required, promise!
Includes: Course Dashboard project, Lead Magnet project, Webinar project, Course Content project, Sales Page project, and Launch emails project.
Each project also includes a complete video walkthrough + lesson on how to use it, with my tips for creating each component and making your launch a breeze.
Things to do after you've built your course
You've planned your launch and created your course! Time to celebrate! 🥳
But not so fast! We still have some loose ends to tie up that will make life easier for Future You. I'll show you how to use Asana as a vault for crucial course info and storing backups of your course material.
Putting in this tiny bit of extra effort now will make running and maintaining your course a breeze for as long as you continue to offer it!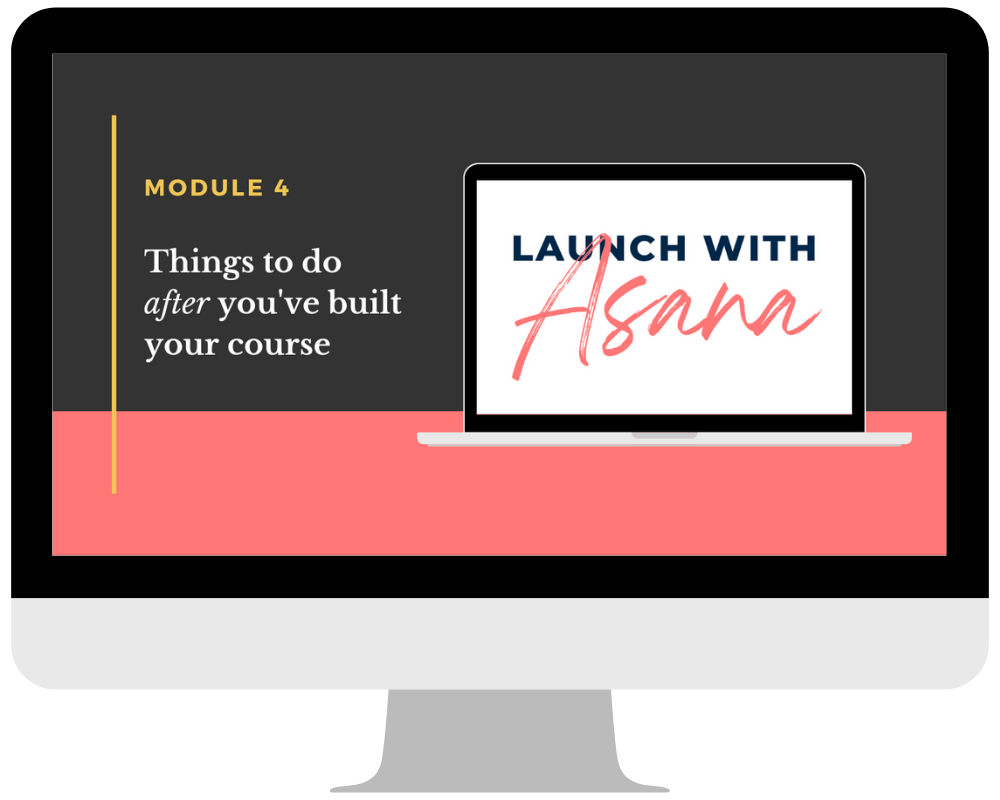 6 Asana Project Templates
Done-for-you Asana projects to guide you through creating your online course + launch assets.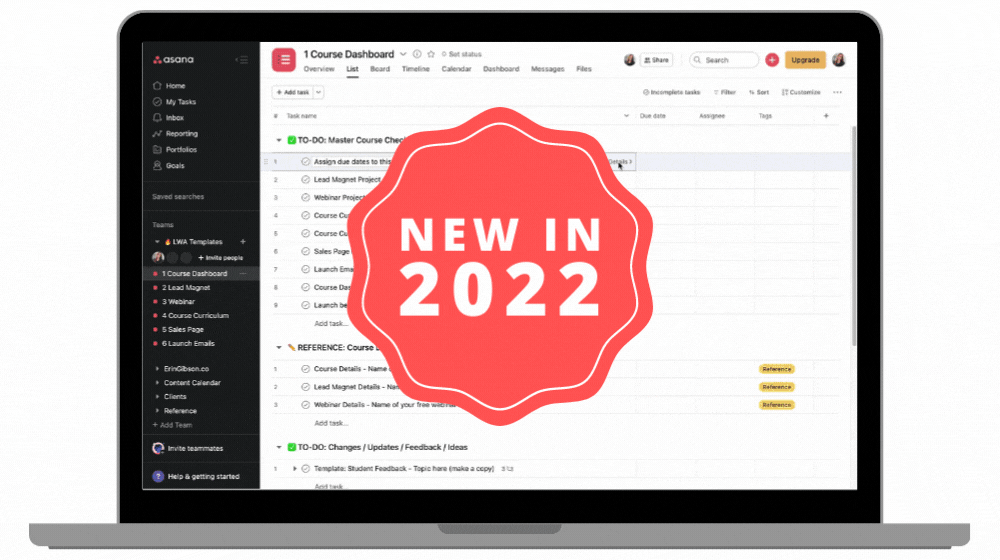 The Course Dashboard Project
The Course Dashboard is your home base before, during, and after your launch!
Inside your Course Dashboard, you'll set your high-level timeline for launching your course, plus keep track of crucial information like URLs, testimonials, student feedback, and canned customer service details so everything you need to run and maintain your course is always at your fingertips.
The Lead Magnet Project
Create a killer lead magnet that grows your email list on autopilot while you build your course.
This project will walk you through choosing a topic, creating your lead magnet, building your landing page and delivery system, and, lastly, a checklist for promoting the hell out of it.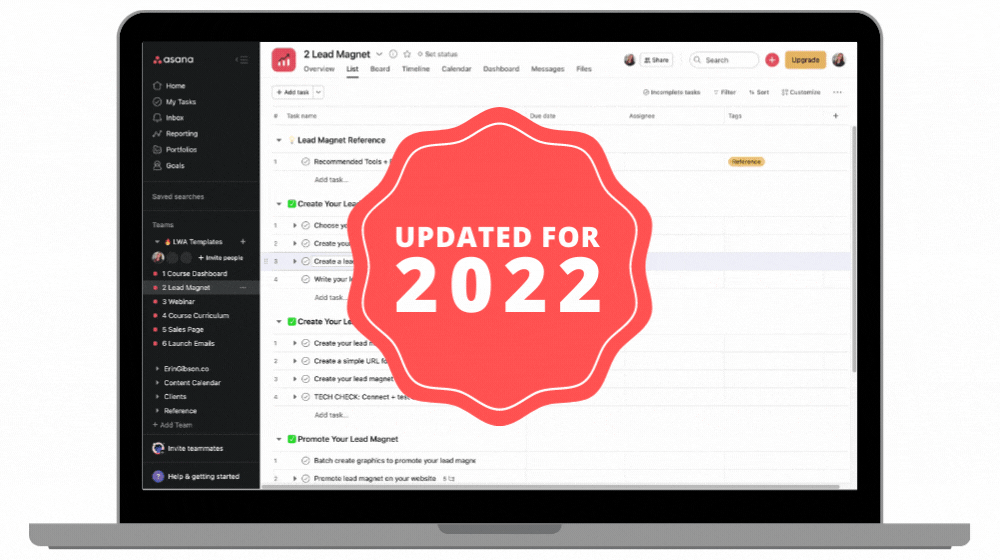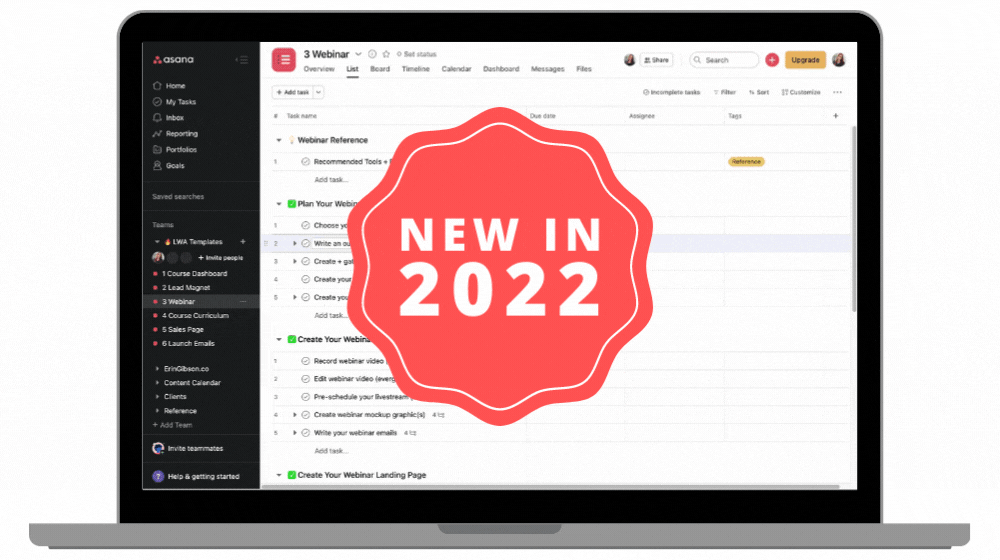 The Webinar Project
Record and launch a webinar that establishes your credibility as a trusted expert and primes viewers to buy your course.
You'll outline your content, create your webinar assets, create a registration page, record it (or run it live), and then spread the word with my promotion checklist.
The Course Content Project
This project is your laboratory where all the big magic happens.
You'll plan out every lesson in your course, write your content, film and edit your audio or video, and whip up your worksheets and bonuses—all in a super organized way that makes it easy to see exactly what you need to do and create.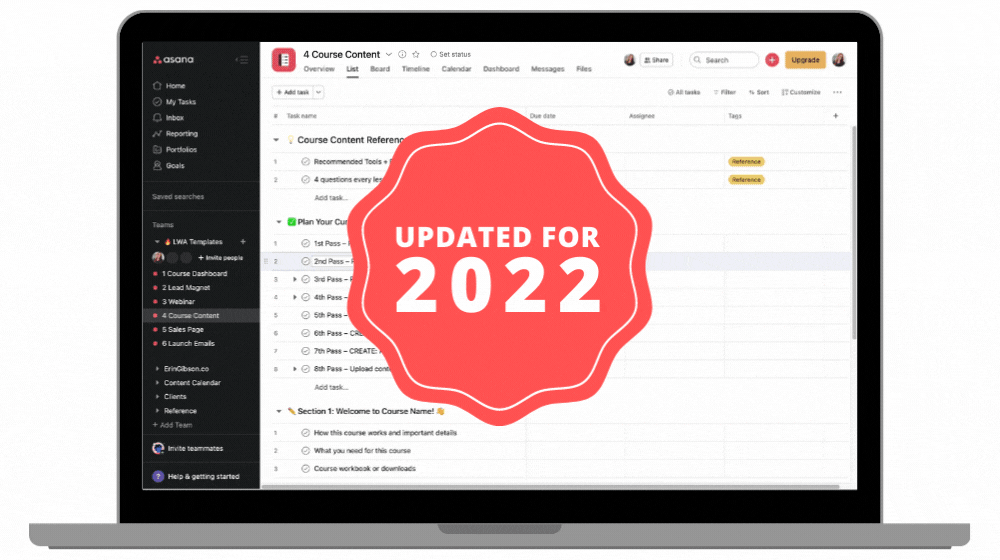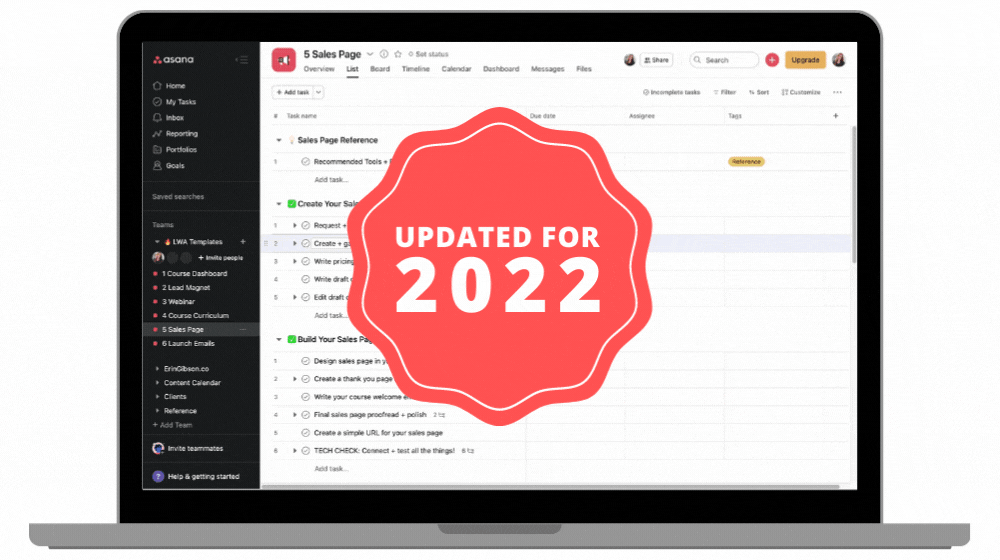 The Sales Page Project
I'll walk you through writing + building a gorgeous sales page that converts with my Three R's sales page formula.
You'll get step-by-step guidance for every section you need to include (with examples!) so you always know exactly what to say on your sales page and exactly where to say it.
The Launch Emails Project
Write a launch email sequence that establishes you as a trusted expert and turns your subscribers into buyers!
You'll get over 25 done-for-you email scripts to choose from, including emails for authority building, social proof, soft + hard sells, welcoming your buyers, and more. Just fill in the blanks, add a dash of your own flavor, and hit send!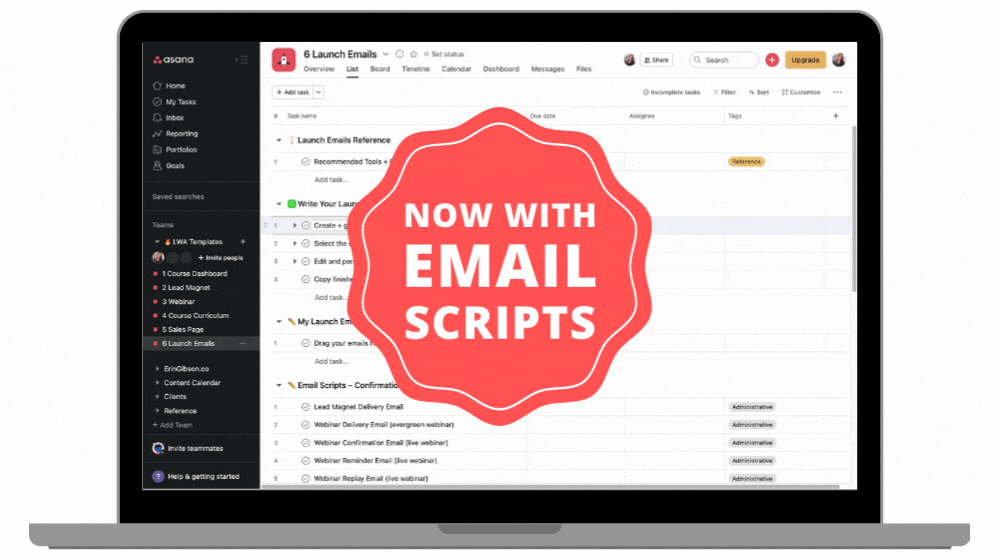 Here's how it works.
You'll be ready to start using your new Asana projects in less than ten minutes!
Download the template files.
After purchase, you'll have immediate access to all 6 template files. There's one file for each project. Simply download and save them to your desktop.
Upload the templates to your Asana workspace.
It's as simple as dragging each template file into Asana and clicking GO! Just follow the tutorial video inside the course.
Start building your course!
Your plug-and-play Asana templates are ready to use! Customize them as much or as little as you like, and then start planning your launch and ticking off tasks!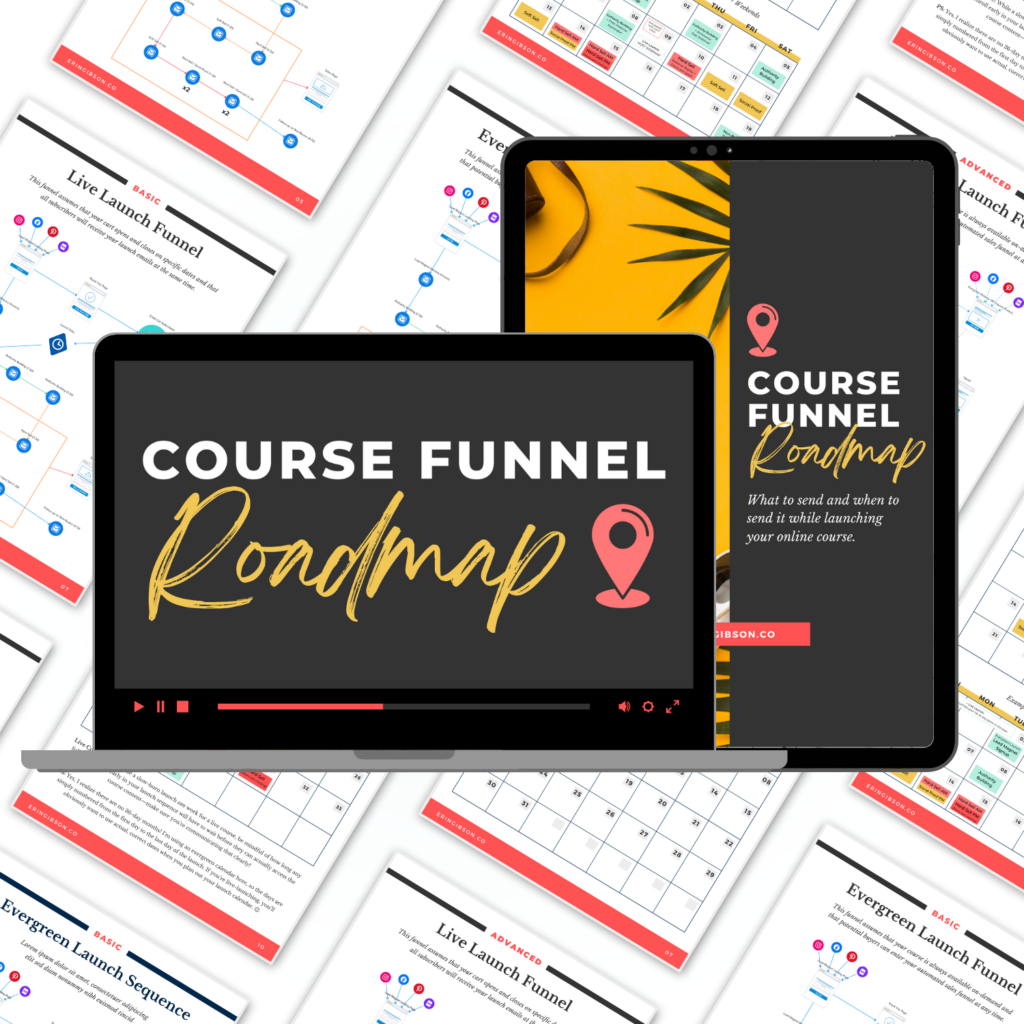 Course Funnel Roadmap
Mini-Course + Funnel Maps + Launch Calendar
Not sure how many emails to send? Worried about emailing your list too often? What about a webinar? Wonder no more—this is your guide to planning out your sales funnel and launch calendar!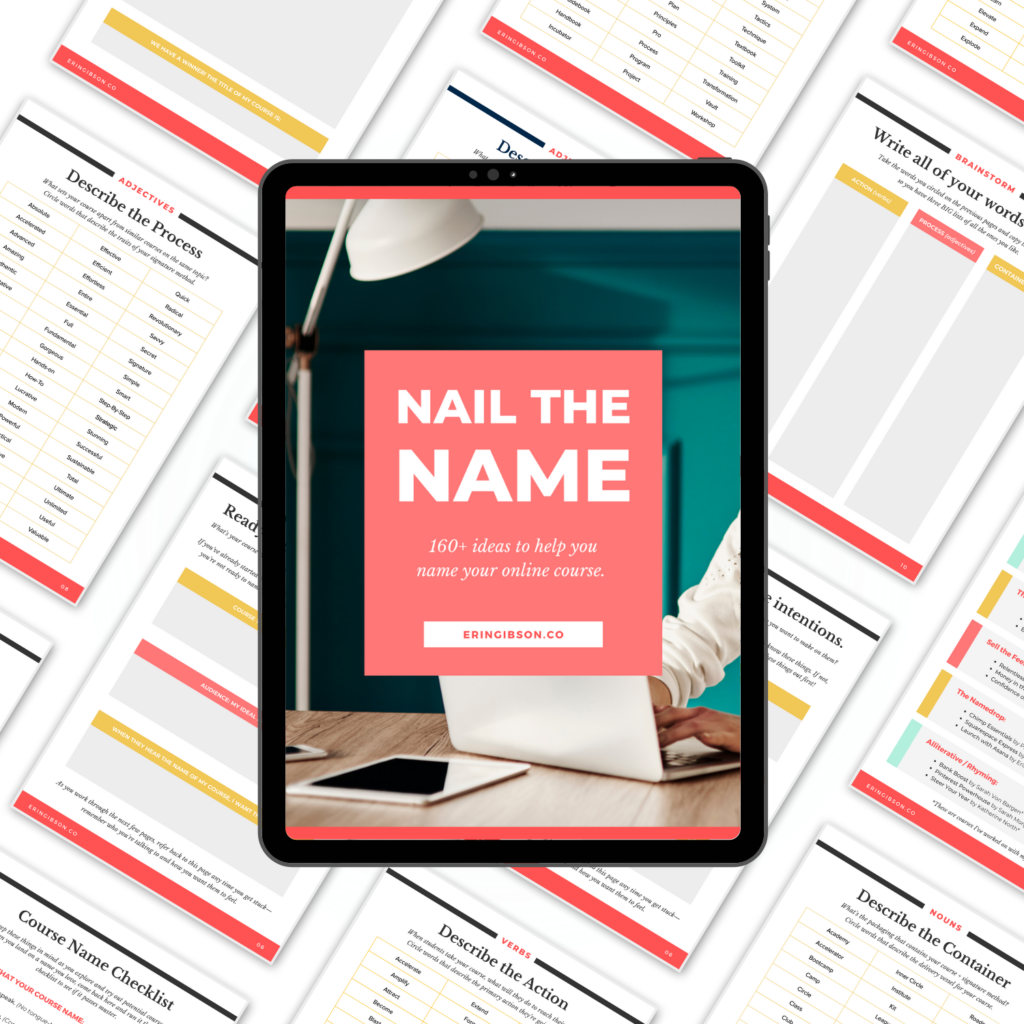 Nail the Name Workbook
Editable Workbook PDF
You've got a course to build—don't get hung up on the name! This brainstorming workbook has over 160 ideas to get you started, plus my simple mix-and-match system to help you choose!
Enroll in Launch with Asana and start building your course today!
You'll get instant access to the entire online course, all Asana project templates, and all bonuses.
Looking for 1:1 support as you create your course? Inquire about VIP Launch Support below—availability is extremely limited.
Launch with Asana DIY
SELF-GUIDED ONLINE COURSE + ASANA TEMPLATES
One payment of
$297

$197

Enroll now + access instantly.
Complete Launch with Asana DIY course
(Full year of access, closed-captioned)
6 Done-for-You Asana Project Templates
(Yours to keep + reuse forever!)
BONUS: Course Funnel Roadmap Mini-Course
BONUS: Nail The Name Workbook

SECURE 128-BIT SSL ENCRYPTED PAYMENT
VIP Launch Support
COURSE + TEMPLATES + ONE-ON-ONE WITH ME
Starting at
$2,997
Limited availability. Payment plans available.
Complete Launch with Asana DIY course
(Full year of access, closed-captioned)
6 Done-for-You Asana Project Templates
(Yours to keep + reuse forever!)
BONUS: Course Funnel Roadmap Mini-Course
BONUS: Nail The Name Workbook
Asana template installation + customization
Live Asana training for you and your team
1 half-day course-planning intensive
4 biweekly check-ins / Q&A calls
Reviews and feedback on your lead magnet, webinar, course content, sales page, and launch emails (delivered as recorded videos)
Final launch-planning and strategy session

SECURE 128-BIT SSL ENCRYPTED PAYMENT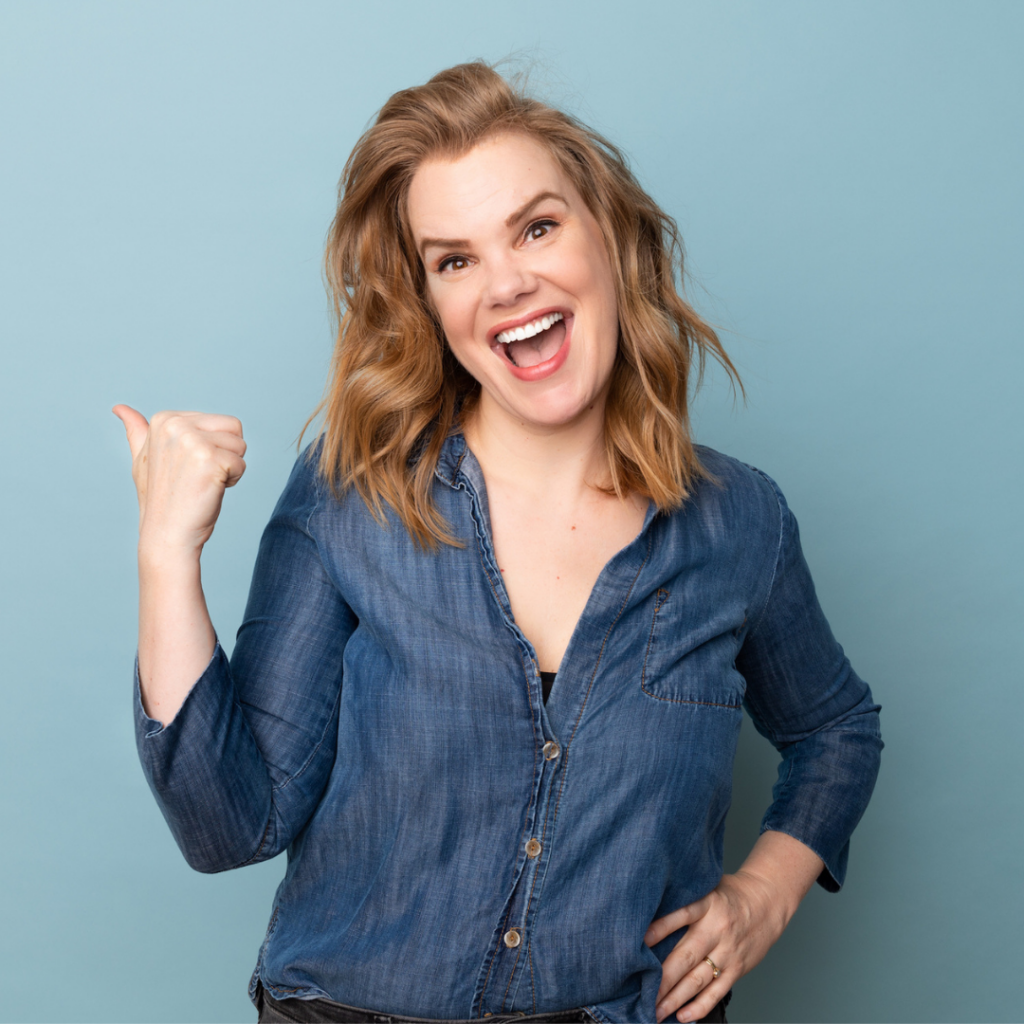 Erin made my launches a jillion times less stressful and more successful!
I was totally overwhelmed with the logistics of running live course launches—so many moving parts! Erin is great at taking initiative with suggestions and spotting potential issues. She made my launches a jillion times less stressful and more successful!
–Sarah Von Bargen, Educator and Coach, Founder of Yes & Yes
Erin is so knowledgeable and methodical—she took what was an overwhelming project for me and made it achievable.
It was such a pleasure collaborating with Erin. She was able to help me take my long, wordy presentations and craft them into an organized, easy-to-digest course. She is so knowledgeable and methodical—she took what was an overwhelming project for me and made it achievable. I'm so happy with the result. THANK YOU SO MUCH!
–Nicole Chetaud, MINDBODY Business Consultant
Launch with Asana is perfect for you if…
You thrive with a detailed checklist and LOVE ticking boxes.
You have trouble staying focused and often find yourself jumping from task to task but never really getting anywhere. (Hello, fellow ADHDers!)
You have an amazing course idea but no clear plan to make it happen.
You started creating your course but stalled out because it felt overwhelming and you weren't getting anywhere.
You've already created bits and pieces of your content but can't quite figure out how the pieces should fit together.
You've already launched a course! But it was a super stressful shitshow and you'd like your next launch to go more smoothly.
You're already an Asana user or you're open to learning a new system for keeping your entire business organized, throughout this course launch and beyond.
This is not a good fit for you if…
You're a free spirit who naturally rebels against structure and having an organized to-do list sounds like your worst nightmare.
Having your entire to-do list in an online platform makes you feel antsy. Paper notebooks, bullet journals, and post-it notes all the way!
You LOVE organizing everything in a million documents. They can pry your Word docs and Excel spreadsheets out of your cold, dead hands!
You're completely new to the concept of online courses and digital products. What's a webinar? Why would I use a magnet to attract leads?
You want a program that holds your hand through every aspect of course creation from audience research to setting up your webcam. LWA is a course creation plan that makes launching easier, but it's not a full course on creating courses. (There are a million of those out there if you need one!)
You're committed to using a platform other than Asana, such as Trello, Clickup, Monday, or Basecamp for organizing your launch.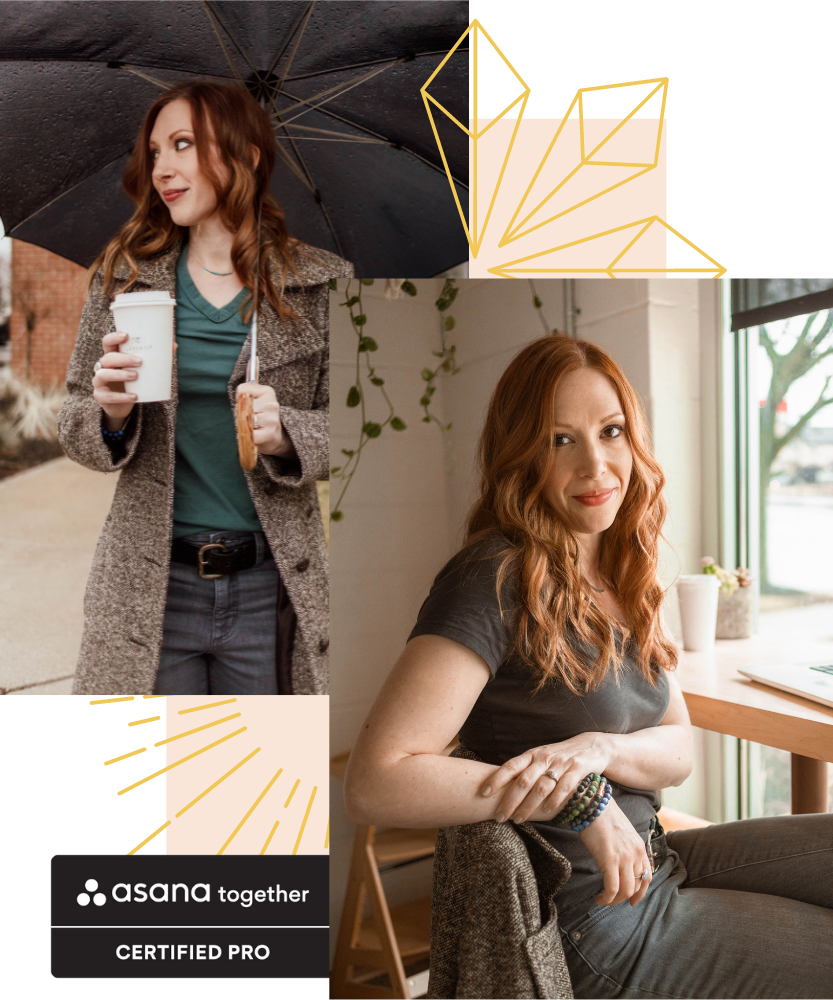 Hey, I'm Erin Gibson!
I'm a Business Strategist for Course Creators and an Asana Certified Pro.
If you've got a killer idea for an online course but you've been struggling to make it happen, you're in the right place! I'll teach you how to use Asana and my step-by-step course creation process to finally do the damn thing already and push your course over the finish line!
As any of my clients will testify, I'm one of the most ridiculously organized people you'll ever meet. I'm known for my methodical, no-bullshit approach to planning, building, and launching courses, and I have systems and processes that I follow for everything I do in my business.
But the truth is that I have to stay organized… it's non-negotiable for me.
Because I'm a freelance solopreneur with ADHD!
Without super-organized systems, I can't focus on my work. My ADHD brain gets lost in a million little insignificant tasks and details, and nothing gets done.
But even if you don't have an ADHD brain like me, you can benefit from a system built for someone who does! If it can help me keep my head on straight, it'll work for just about anyone. 😉
Launch with Asana began as a collection of templates that I created for myself, so that as I worked with my 1:1 clients to help them build their courses, I had a solid checklist that I could simply hand them (with a few minor customizations) to show them everything that they needed to create for both their course and their launch.
Asana has been my secret weapon behind every course that I've helped my clients plan, build, and launch over the last five years. I can't wait to show you how it's done!
Quit thinking about building your course and
build the thing already!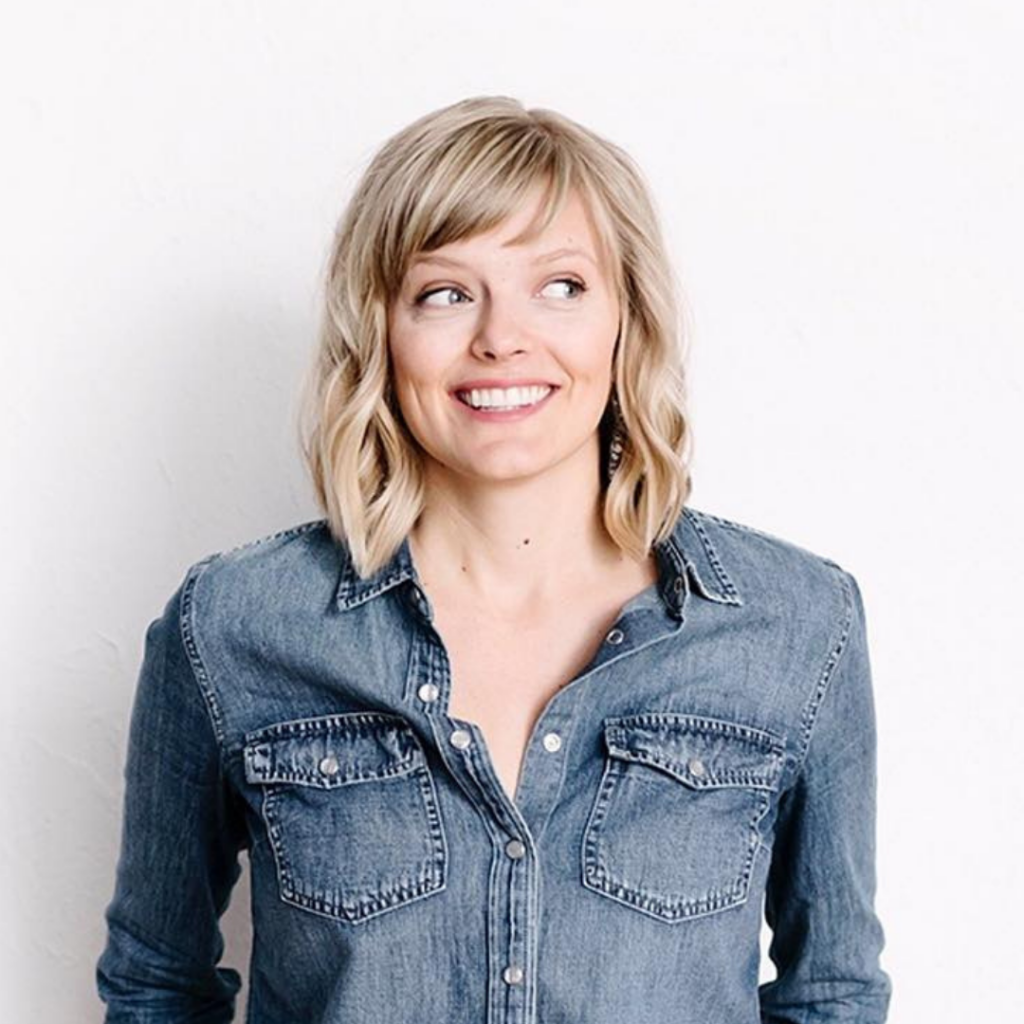 Having Erin's strategic guidance and keen eye on everything made the end result that much better.
Working with Erin gave me so much peace of mind and made the entire process of launching my course less stressful. Having her strategic guidance and keen eye on everything made the end result that much better. Erin took everything I wanted to get done and raised it to a whole new level. Tag teaming my course with her was the best partnership I could have imagined!
–Katie Lee, Author and Coach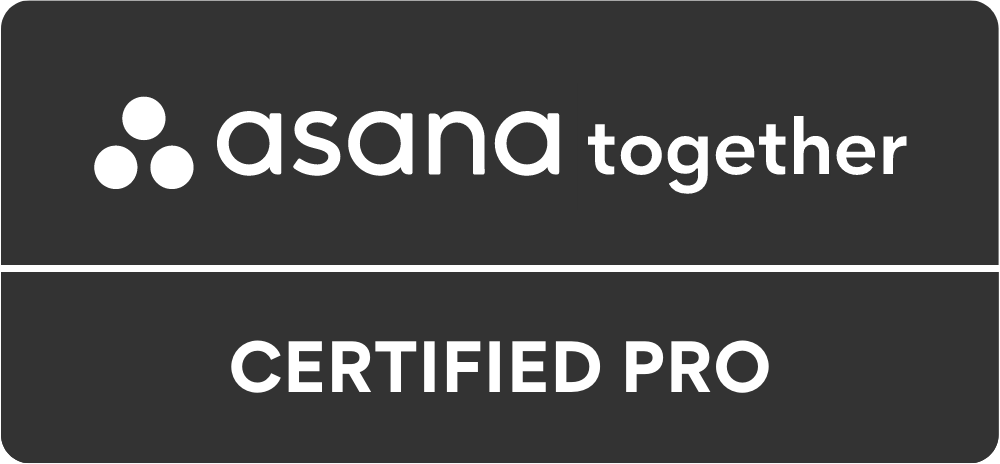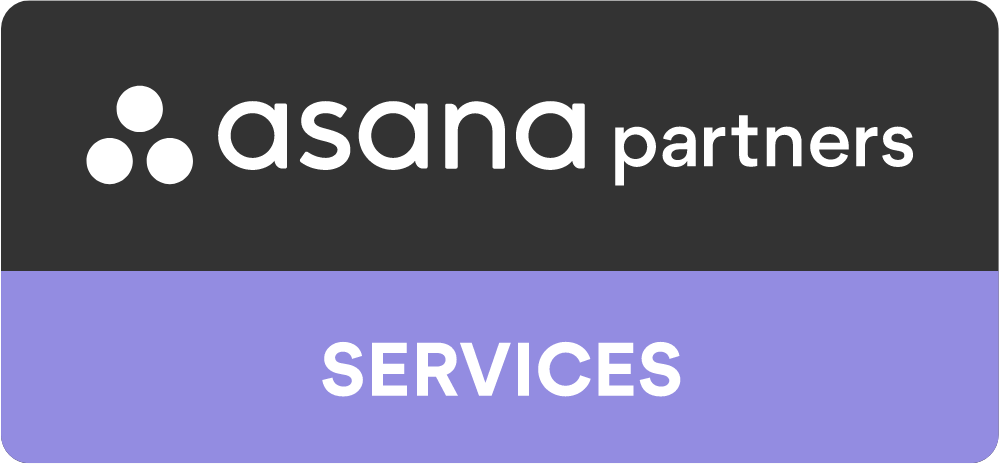 Asana Certified Pro + Services Partner
Proudly trained and certified by Asana to offer workflow design, implementation guidance, team training, and more.
Frequently Asked Questions
Can I use the templates to create a group coaching program or some other kind of digital product?
Yep! The project templates you'll get inside Launch with Asana can be easily customized and adapted to launch all kinds of digital programs and products as long as you're willing to get a little creative. 😉
My clients have used these Asana templates to create and launch: group coaching programs, masterminds, virtual summits, paid communities, ebooks, and even one-to-one coaching and service offerings.
If you're still not sure, send me an email and tell me what kind of offer you're cooking up—I'm happy to talk details!
Can I use the templates even if I'm not very tech-savvy?
Absolutely! I'll walk you through each step with tutorial videos, so you can follow along with me and I'll show you exactly what to do.
Asana also makes it easy to delegate if you work with a team. You can set up the Asana projects in your account and then assign them to a Virtual Assistant or someone else on your team to handle the details for you—you'll learn how inside the course!
Can I use the templates if I only have a FREE Asana account?
Yes! These templates will work just fine with a FREE Asana account. If you don't have one yet, you can sign up right here.
If you already have a paid Asana account, that's fine too!
Can I use the templates on Trello, Clickup, or some other platform?
Nope! These templates are specifically built to work with Asana (because Asana is fab). They are not designed to be imported to a different platform, nor do I have any plans to make versions for different platforms. I'm an Asana expert, not a Trello or Clickup expert.
As the great philosopher Ron Swanson said: "Never half-ass two things. Whole-ass one thing."
Please don't ask me what will happen if you try to use them on a different platform—I have no idea. 😉
Do these Asana templates really cover EVERY step for building my course?
Every step? That would be impossible! Every course, every launch, and every course creator is unique.
My Asana templates cover a very "standard" course build. But the point of providing them this way—as editable Asana templates—is that they're super easy for you to customize.
While you could use these templates exactly as I've provided them, you can also remove tasks you don't need or add tasks for extra things you want to create. Think of this as the bones of your plan—you still need to add your own guts. (gross metaphor alert!)
For instance, let's say you want to run a free challenge instead of a webinar: You could use the lead magnet OR webinar project template for that (the bones are similar) and simply add some tasks for creating the extra content you need for your challenge.
With each template, before you dive in and start creating, I recommend taking a few minutes to really look at the template, consider each step, and add or remove your own tasks wherever necessary to make it better fit your course.
I've never used a project template in Asana. How does it work?
Inside Launch with Asana, you'll find:
6 downloadable template files (one for each project) that you'll download and save to your desktop.
A step-by-step tutorial video that shows you how to import the template files into your Asana account. This will automatically create each project for you in Asana, including all of the tasks, subtasks, and details.
Video lessons showing you how to make the most of each project with tips for creating each part of your launch.
It's super easy, I promise. You can use the projects exactly how I've set them up, or use them as a starting point to create a completely custom plan for your online course—it's totally up to you!
How long will I have access to everything?
Once you've downloaded the Asana templates, they're yours to keep forever! Save them in a safe place on your computer and use them again whenever you want.
You'll have access to the online course—all video lessons, bonuses, and updates—for one year from your date of purchase.
What if I change my mind? Can I get a refund?
If you're ready to plan and launch your online course in a super organized way, I'm very confident that you're going to love my Lauch with Asana program and the project templates for Asana! I've poured a wealth of information, tips, and resources into both.
Due to the nature of downloadable files and your irrevocable access to them once they've been delivered, there are no refunds.
If you have any questions prior to purchase, just get in touch—I'm happy to help!
I'm a Virtual Assistant or OBM. Can I buy this and use the Asana templates with my clients?
Nope! When you purchase Launch with Asana, you are buying a single license. You're free to use and customize the project templates for your own business only (and I hope you do!) but they may not be resold, repackaged, given away, or redistributed in any way.
However, I would love to PAY YOU for your referral! Pitch your clients on the Launch with Asana system and earn a 50% affiliate commission for every sale you refer. For information on becoming an affiliate, just shoot me an email.
Do you work for Asana?
Nope! I do not work for or represent Asana, and this course is not associated with, sponsored by, approved by, or endorsed by Asana, Inc. I'm just an Asana Certified Pro and a very enthusiastic Asana fan.
Earnings + Results Disclaimer: Erin Gibson LLC does not guarantee any specific results or outcomes. References to terms, ideas, or concepts related to income, earnings, profit, profitability, business growth, or success should be construed only as examples of possibilities that may or may not be realistic or attainable for you personally. We do not promise any specific results, outcomes, or assume any responsibility for your decisions related to your life or business. Your results and outcomes depend entirely on your personal efforts, your individual situation, and a variety of other factors that are personal and specific to you. By using Products or Services offered by Erin Gibson LLC, you acknowledge that your results and outcomes are your sole responsibility.
Testimonials Disclaimer: Testimonials reflect the real-life experiences and opinions of individual users of our Products and/or Services. However, the experiences are personal to those particular users, and testimonials are not intended to represent or guarantee that you will achieve the same or similar results. We do not claim, and you should not assume, that all users will have the same experiences. Your individual results may vary. Click here to read our full site policies, terms, and disclaimers.